Making our island home a better place to live, now and into the
future
The Par Hawaii ohana is committed to making our island home a better place to live, now and into the future. This is an exciting time of change for the energy industry. We're actively exploring new renewable fuels to provide energy security for Hawaii. Whether it is locally produced or imported biofuels, the Par Hawaii team is using its refining, logistics and retail assets, experience, and know-how to strengthen our state's resilience.

Energy Assurance for Hawaii
The Par Hawaii team plays a critical role in meeting the state's current energy demand, while also preparing for the sustainable energy future. We also invest in the community to continually improve our island home.
The Par Hawaii brand encompasses several subsidiaries of parent company Par Pacific (NYSE: PARR). The corporate offices of Par Hawaii are located in Kapolei on the island of Oahu. Throughout Hawaii, fuels and merchandise are marketed through a network of Hele, 76 and nomnom-branded retail locations. Par Hawaii operates the only petroleum refinery in the state and distributes fuels via pipelines on Oahu and on barges to all major harbors in the state.
Par Hawaii is the leading supplier of transportation fuels in Hawaii, serving the state's population of approximately 1.4 million residents and 8 million annual visitors. Par Hawaii plays a critical role in meeting the state's demand for jet and marine fuels while building on its legacy of investing in the local community.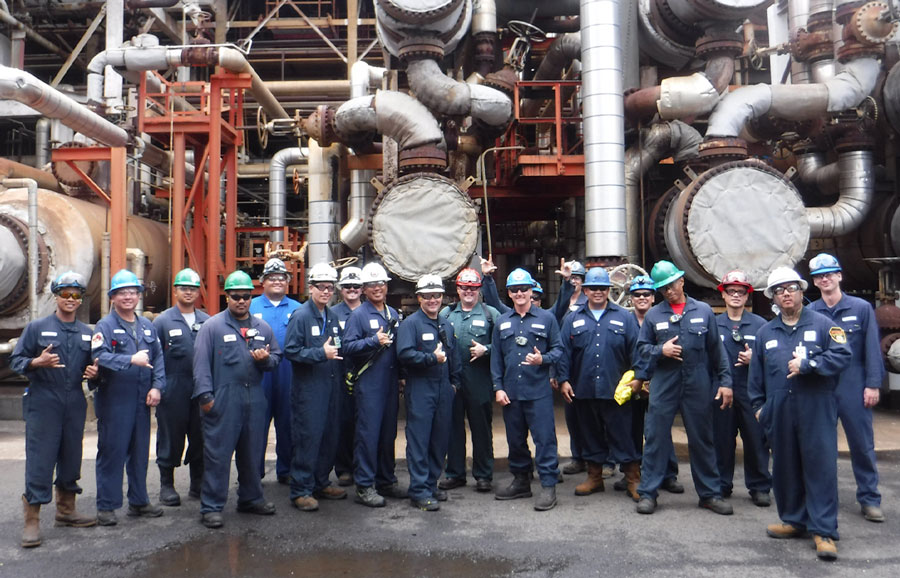 Our Team
Par Hawaii's team of 660 employees is dedicated to dedicated to meeting the state's energy needs — safely, responsibly, and sustainably.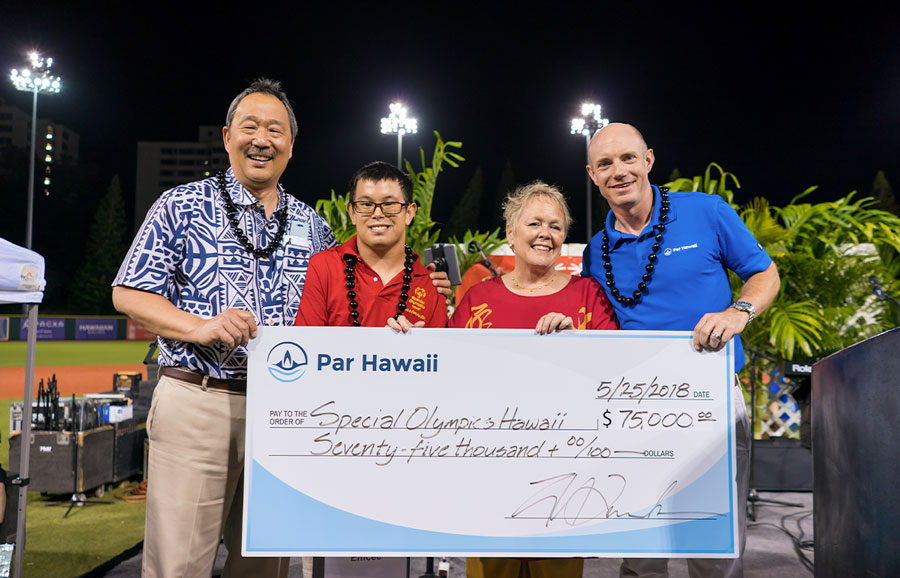 Investing in Our Community
Across the state, Par Hawaii supports nonprofit organizations who provide valuable services to improve the quality of life in our islands. Par Hawaii's parent company, Par Pacific Holdings, Inc. (NYSE: PARR), headquartered in Houston, Texas, owns and operates market-leading energy, infrastructure and retail businesses. Par Pacific's strategy is to acquire and develop businesses in logistically complex, niche markets. In Hawaii, Par Pacific is proud to do business under the Par Hawaii, Hele, 76, and nom nom brands.
Our mission is to deliver energy for Hawaii in a reliable, safe and environmentally responsible manner.
Par Hawaii plays a critical role in meeting the state's energy demand for a full spectrum of energy products.
Learn what's involved in producing and distributing energy for our islands.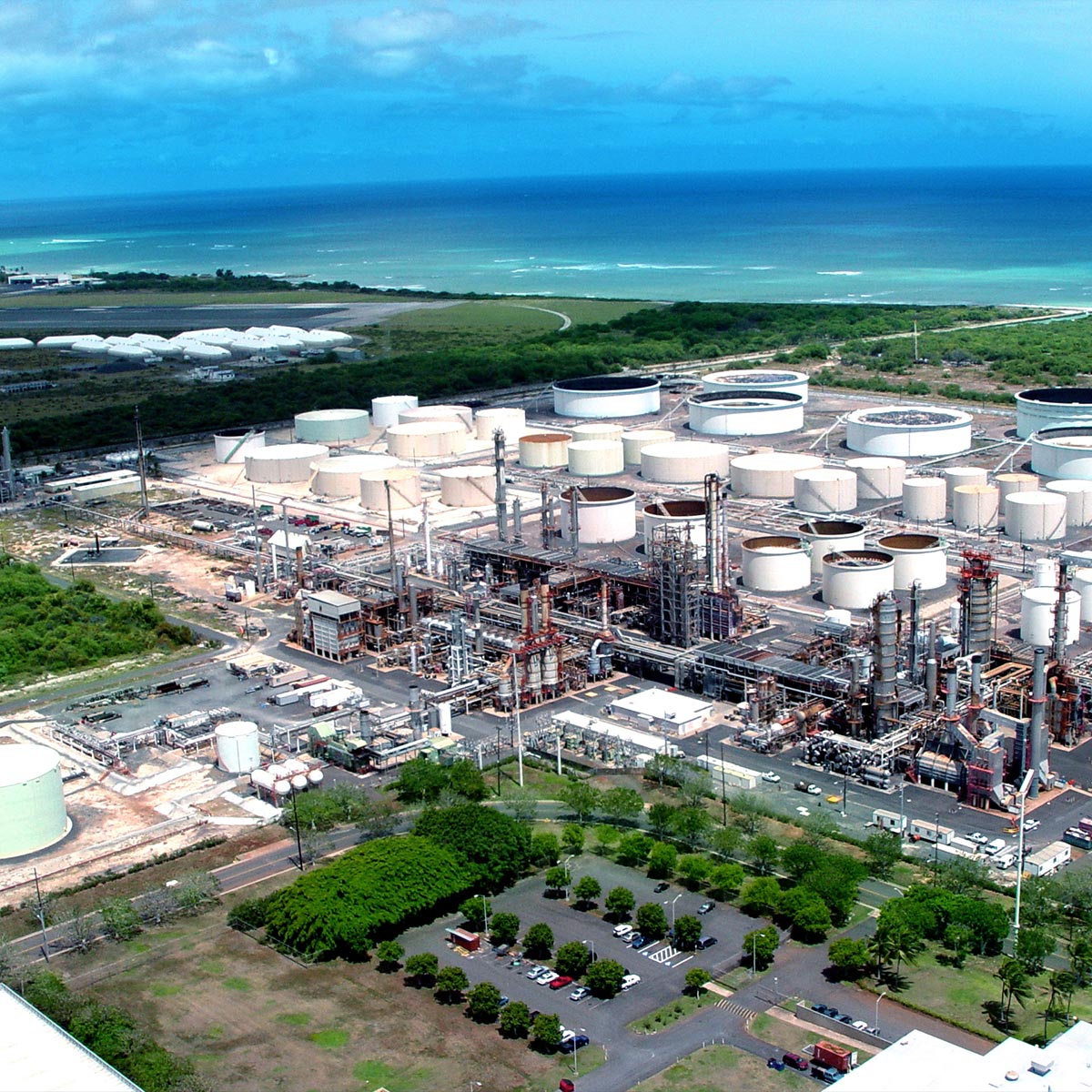 Our team in Campbell Industrial Park in Kapolei imports crude oil from locations around the globe and turns it into products that Hawaii needs. Our refinery teams work every day, 24/7 to turn crude oil into products such as gasoline, diesel, fuel oil, ship fuel and aviation fuel.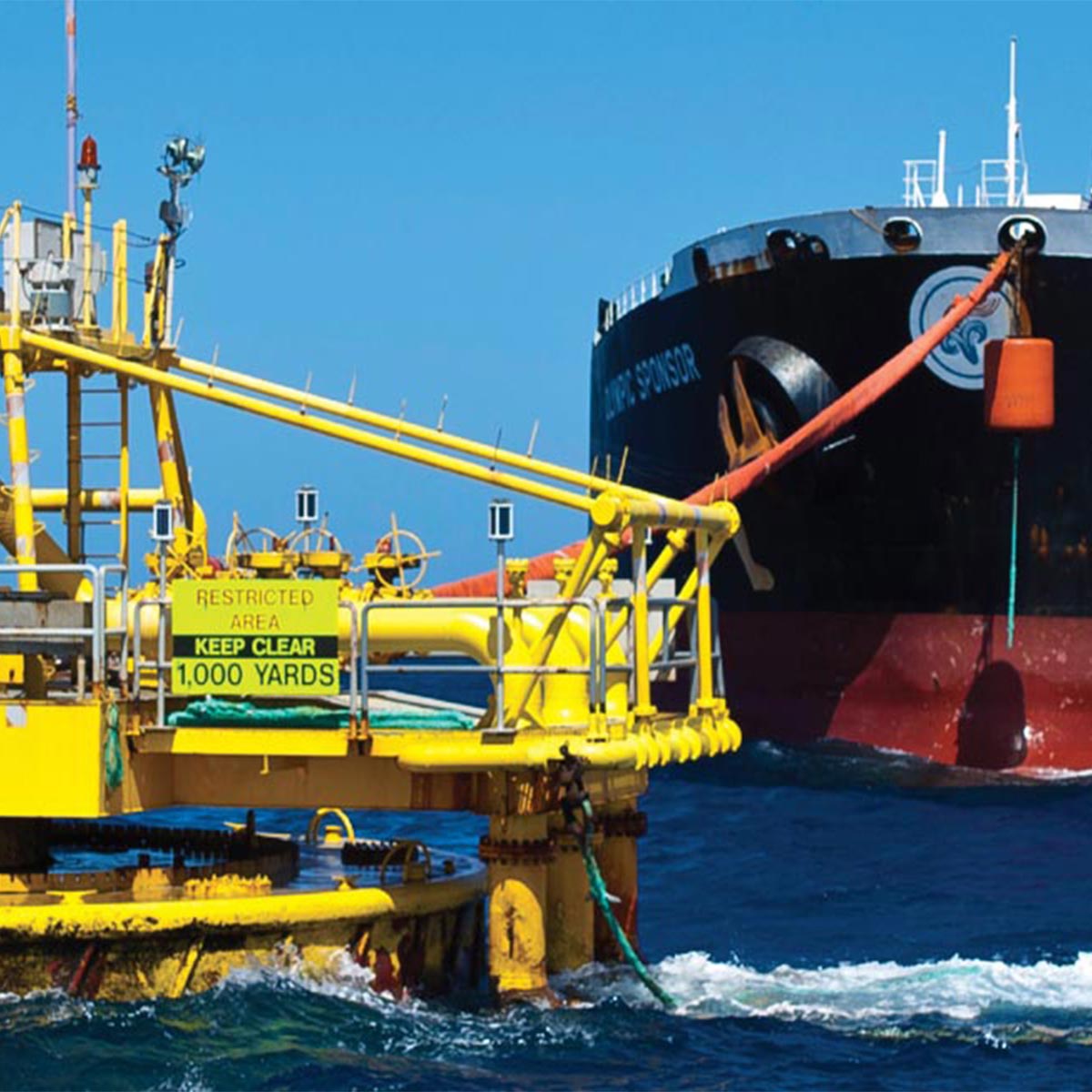 Energy products made at our refinery at Campbell Industrial Park in Kapolei are distributed through a vast network of pipelines, tanker trucks, and barges to serve all of the major islands. It's a complex system which requires careful attention to ensure island residents, businesses.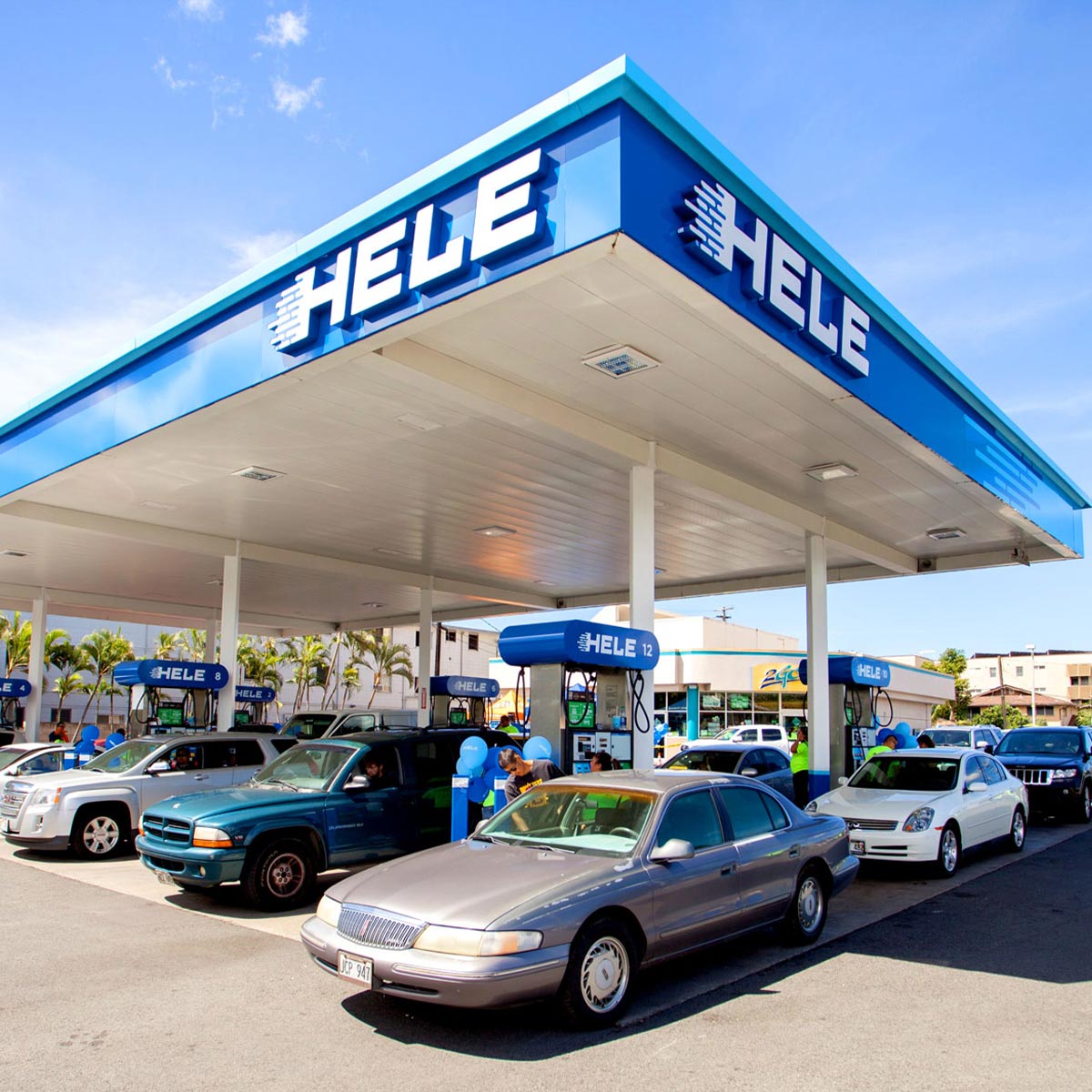 Many may be familiar with the 76 Hawaii stations and the Hele stations, but some may not realize that Par Hawaii is behind these two stations. Once the energy products are made, Par Hawaii distribution team takes action, making sure retail stations have the fuel they need for customers.
Join our team and be a part of Hawaii's exciting energy future.
It's exciting to be a part of the rapidly evolving energy sector. Par Hawaii is meeting the current demand for refined petroleum products, while we also transition to more renewable energy production and distribution.
Customer Service
Information Technology
Engineering
Logistics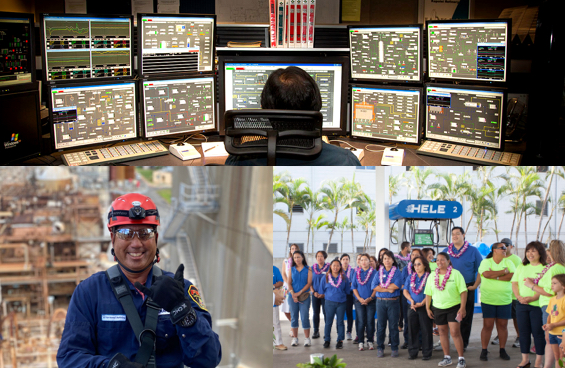 Lending a helping hand for a more vibrant, resilient Hawaii
Strengthening our community starts with meeting the needs of individuals and families throughout the state. Par Hawaii supports numerous nonprofit organizations that provide services that fill important needs in our community.